Name:
Sharon Duffie
Position:
Office Manager
Name:
Tracey D. Smith
Position:
Paralegal to Theodore D. Willard
Name:
Cristy Bradley
Position:
Paralegal to Michael H. Montgomery
Cristy is a seasoned Paralegal with more than 25 years of litigation experience. She is the primary paralegal for Mr. Montgomery and has significant experience in the trial preparation and litigation. She has attended and taught many legal seminars and continuing legal education events throughout her many years and has had the opportunity to volunteer her time to several paralegal organizations and campaigns. Cristy holds a South Carolina Bar Certified Paralegal Certification, an Associate Degree in Paralegal Studies, a Lexis Nexus Paralegal II Mastery Certification and is scheduled to receive her master's degree in Criminal Justice in 2021. Cristy is a member of the S.C. Bar Association for Paralegals, the National Association of Legal Staff (NALS) and the American Bar Association. She is a member of the SAGES team for NALS, assisting paralegals in preparation for the exam in Ethics and Tort & Claims.
Name:
Alexis D. Whitmore
Position:
Legal Assistant

Alexis started her career in the banking industry where she worked as a banker consultant aiding not only in-branch bankers but also other colleagues within the company. She provided guidance on regulatory banking policies and procedures ensuring collectively the team members were following all banking guidelines for the different products available as appropriate. She then had the privilege of working as a case worker for more complex cases and actively working hands on with ensuring the concerns of clients were met in a timely manner. After working for a wonderful financial corporation for 8.5 years and furthering her education in Accounting, she decided to transition her career path.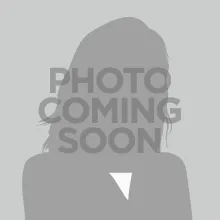 Name:
Lindsey Dupuy

Position:
Legal Assistant